I have been so excited to show you guys this quilt I have been working on!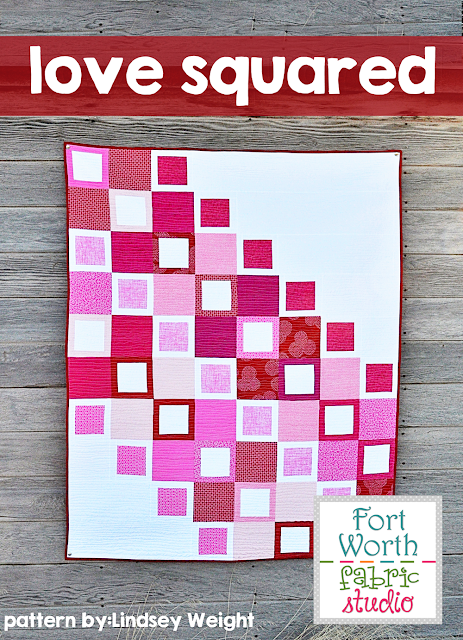 Love Squared Pattern-Click HERE to get pattern for FREE!
I designed the pattern and Jodie came up with the fabric bundle. Jodie is amazing at putting together fabric bundles. I told her my vision of what I had in mind for this quilt and she pulled from several different lines of fabric and made this exquisite bundle for this quilt.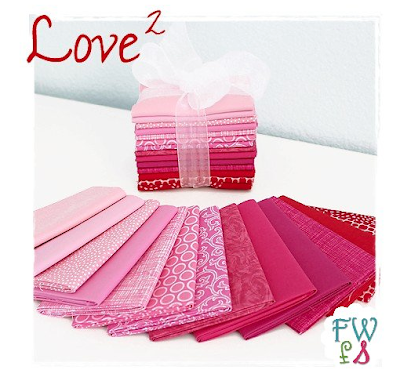 Love Squared Fabric Bundle –Go here to buy
She has a knack for pairing up fabrics and blending different lines from different designers. When I got this bundle in the mail, I was not disappointed. Jodie worked her magic and made this bundle of reds and pinks and all of it is low volume at the same time. They blend so beautifully with each other and she did a perfect job of doing a combination of solids and prints to make this bundle stand out.
Needless to say, I quickly got to work and finished this quilt just in time for you to make for Valentine's Day!
This pattern is simple, yet versatile and you can pretty much make this your own by using your own favorite color scheme. I decided on a pink and red color scheme because I love those two colors together and I wanted to make a Valentine's Day quilt, but keep it simple and modern so I could use it all year round if I wanted to.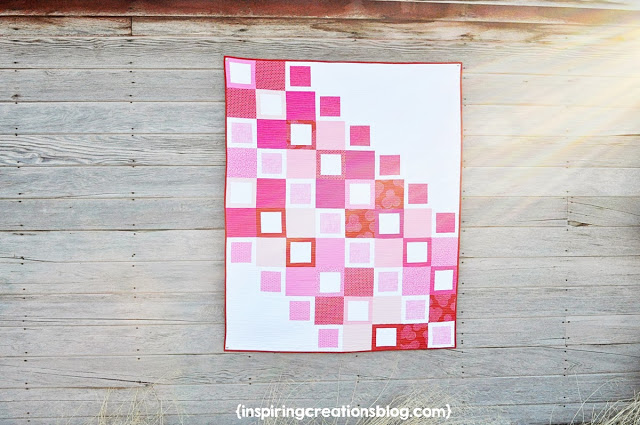 This quilt measures approximately 51″ x 63″ in size and makes a good lap size quit. The best part about this quilt is that it is composed of one pieced block. That is really as simple a it gets. What makes this quilt pop is the composition of the blocks. The pairing of solid blocks and framed blocks in the diagonal layout really makes a fun, yet modern quilt. It is also comes together really quickly!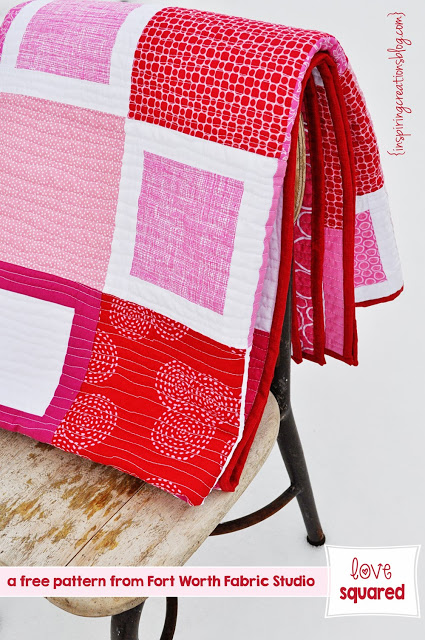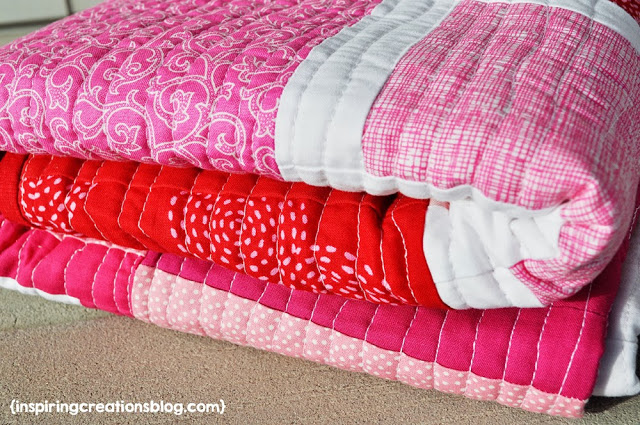 I did very simple quilting on this quilt. I chose to do "organic" wavy and straight lines. I did them around 3/8″ apart. I love the effect and texture it leaves on this quilt!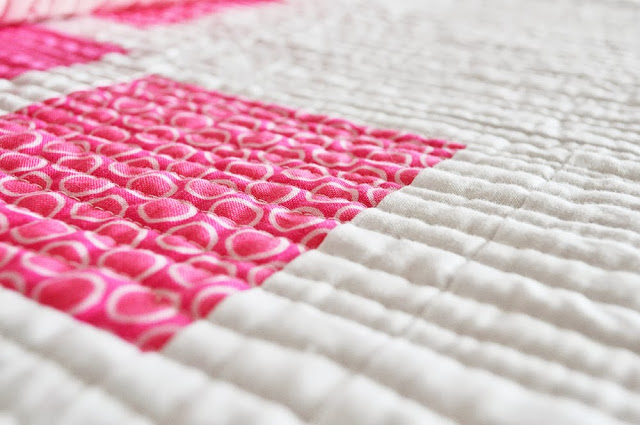 This quilt was sent to the "binding fairy" to get it's hand binding put on. (the binding fairy is my talented mom) She did a lovely job on the binding like always! 🙂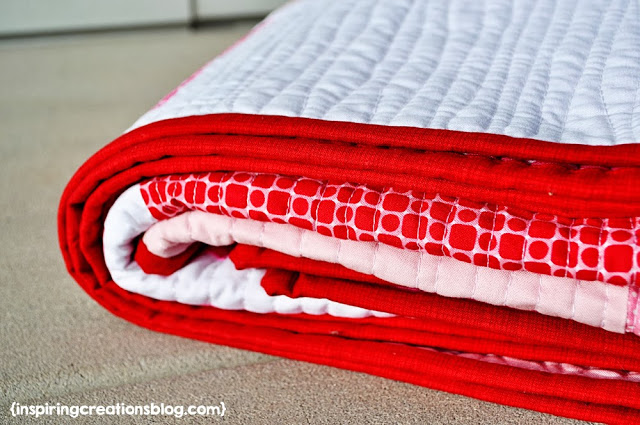 I absolutely love the backing fabric Jodie picked out for this quilt. It compliments the front nicely and has a nice circle pattern to it.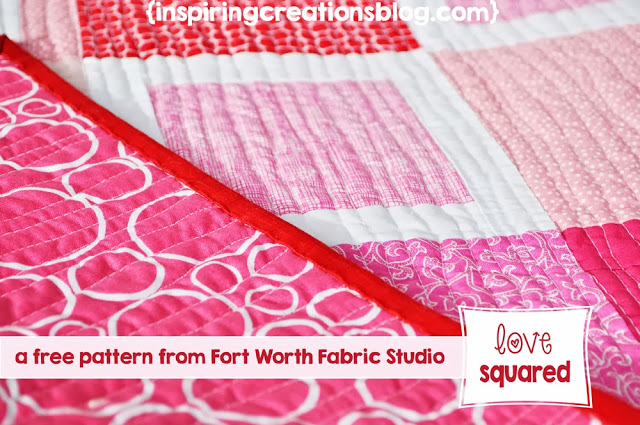 Now here is how awesome Fort Worth Fabric Studio is. They are giving away this bundle of fat quarters to one of my readers for FREE!!!
To enter answer the following question:

What is your favorite color combination?
If you are feeling like you really want this bundle you can get two extra entries:
*Like Fort Worth Fabric Studio on Facebook *Like Inspiring Creations on Facebook
Just leave an extra comment(s) letting me know!
This giveaway will be open until Sunday, January 12. This giveaway is open to international readers! 🙂
Winner will be chosen at random and will be announced Monday, January 13.
Now if you want this pattern all for free, just head on over to Fort Worth Fabric Studio and download the PDF file!