Hello there! I have seriously been in a funk this week.  I am pretty sure it is cabin fever! I am so ready for spring and the warm weather.  I haven't started training for my half marathon yet–due to getting the flu and also the really cold weather.  I can't really use that as an excuse because I own a treadmill–but absolutely hate running on it! I much prefer running outside.  🙂 Luckily we are supposed to get up to 60 degrees this weekend, and maybe I can finally get a run in and get some much needed sun.  🙂 
So I am ready to share my latest finish: Lovey Dovey Hearts! 
 This was a fun quilt to make, and Hannah (my six year old) absolutely loves it!
 I made all the hearts out of Lovey Dovey by Riley Blake.  The hearts are completely constructed with half square triangles.  I decided to go with a very neutral grey for the background and I am happy with the way it turned out. 
I did a fun flannel print on the back for this one.  My friend Kathy gave me a bunch of this flannel–and I thought it would be great for this quilt.  Plus I love using flannel for backing–it's so warm and cozy! 
I did very little quilting on this quilt.  I probably should have done a bit more, now that I really look at it.  I was nervous about quilting this one after my horrible quilting experience with The Hidden Star.  So I did a simple pre-set stitch and quilted on the seam lines.  Now I can see that I should have also quilted in between each seam as well.  Now I know that I prefer much more quilting on my quilts! 
Aside from the quilting, I love how it turned out.  I made this one for my 6 year old little girl–who happens to be obsessed with pink and purple.  She loves it and pretty much dragged it around the house the entire day.  🙂 
Talk to you soon!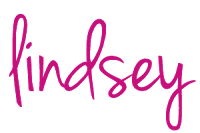 Anything Goes by Stitch by Stitch* CraftOManiac Monday Made by You Monday