I hope you all had a great weekend!! I had a long weekend because of the holiday and took a little trip up to my mom's house and we had a mini sewing retreat! 🙂 I went up on Friday and stayed until Monday.  We had three quilts we had to get done and ready to quilt for Monday.  
I have never ever in my life sewed for such a long period of time!! Saturday we literally sewed 14 hours straight.  This was more sewing than I do in a week! I generally only sew for like 5-6 hours a week, so sewing for that long was a bit much!  It was nuts, and I can honestly say we may have been a bit delirious by the time it was all over! 🙂  All of that sewing paid off! We got all three quilts ready to be quilted on this lovely machine:
Our friend Kathy has a friend that has one of these long arm machines. She took us to her house and we got three quilts done in three hours.   Here is my scrappy stars quilt on the machine.  I have quilted on a long arm once before, but this machine was different and way bigger.  I was a bit intimidated, but my friend Kathy walked me through every step!  
I decided to do figure eights on the quilt.  I am way more comfortable doing curved designs, rather than straight lines on the long arm machine.  I thought about doing something more intricate and doing more than one design on the quilt, but I just felt I should stick with something I knew I could do!  Once I feel like I am more comfortable with quilting on a long-arm maybe I will branch out a bit and try some harder designs.  For now I am happy with my figure eights!
I left all the quilts with my mom "the binding fairy" so she could bind them for me! 🙂  I can't wait to get them back and show them all to you! 
Talk to you soon,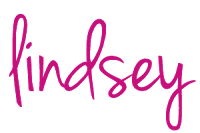 Anything Goes by Stitch by Stitch* CraftOManiac Monday Made by You Monday