Hi there! Well, we are finally getting settled in our new home! I can't tell you how great it feels to have a place that we can call our own.
I am ready to start decorating.  EEK! My favorite part! I am taking things slow, and doing one thing at a time.  This is unlike me.  I usually spend the first two weeks after we move and decorate the entire house.
Not this time.
I don't want to rush into anything. I want to take my sweet time, and get each room exactly how I envisioned.  This is going to take time! And I need to learn patience, because this is so not my normal.  When I want something done, I get it done quickly! This is different, I want to slowly and carefully make my house a home!
So onto my first project for the new house:
My dad, who is pretty much one handy guy–built me this ladder.  I am one lucky gal.  I have wanted something to be able to showcase my quilts, and this is the perfect solution!
This ladder, was made the old fashioned way.  There is not one screw or nail in this ladder.  It is made with wood pins, and wood.  That's it.  It is a real treasure, and I will treat it as such!
I love the fact that I can showcase my quilts and rotate them out so I can enjoy them more! Plus it sure makes a fun prop to photograph quilts.
My dad gave me the ladder like this-comletely unfinished.  I wanted it this way because I wasn't sure how I wanted to finish it.  When he gave it to me, we hadn't bought the house yet.  So I wanted to wait to paint/stain it until we were moved into our new home.
I stained the entire ladder with a walnut colored stain first.  I only did one coat, because I was just using the stain as a base for when I painted it.  I wanted the ladder to look old and used.  I am going for a shabby chic look and this was the first step to achieve that look.
After it was stained, I let it dry.  I then painted it with a DRY brush with an egg shell colored paint. This gave it that old look, that I adore.
This ladder is something I will treasure for a lifetime.  It means so much that my dad made this ladder for me, and that I have something to pass along to my kids from their grandfather!
Talk to you soon,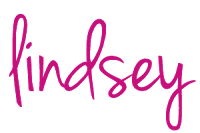 The winner to the Southern Fabric giveaway is: OhioLori. She has been notified by email. Thank you to all that entered!