Hi there! I just wanted to share a quilt finish with you today!
This sweet quilt was done just in time for Christmas! I made this for my little boy for Christmas! I think I was more excited about it than he was, but when you get a train set for Christmas, who cares about a quilt! 😉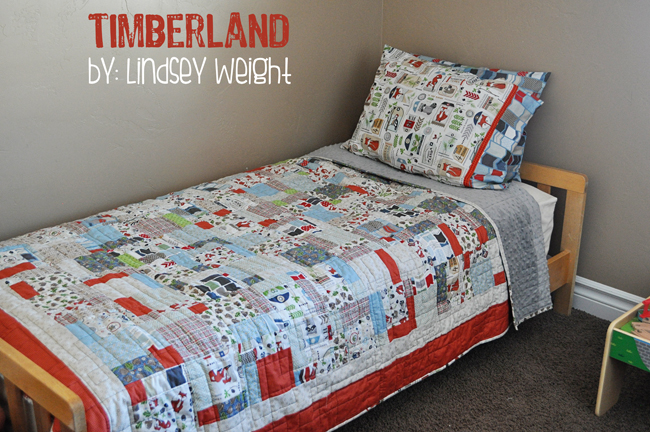 I used the disappearing 9- patch quilt pattern for his quilt. I used ADORNit's lovely Timberland collection and I love how it turned out! The colors are woodsy and very boyish!
I backed it with grey minky, to make it super soft and cuddly for him. I had my friend Kathy quilt it–she did a lovely job with the quilting! I also had my mom hand bind it!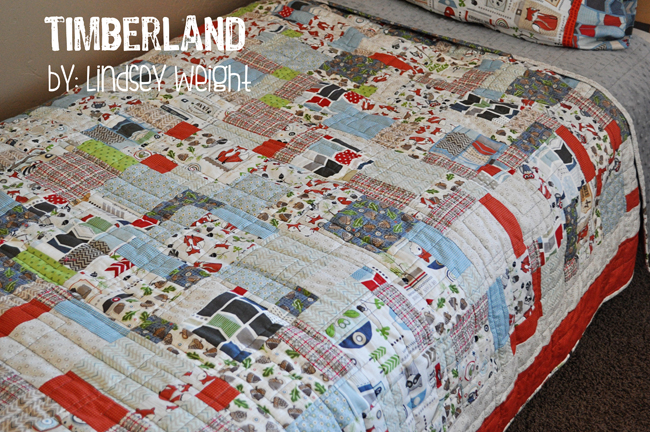 Now I need to make the girl's their own bed quilts! 🙂
Talk to you soon!